Famous jewel thief Doris Payne arrested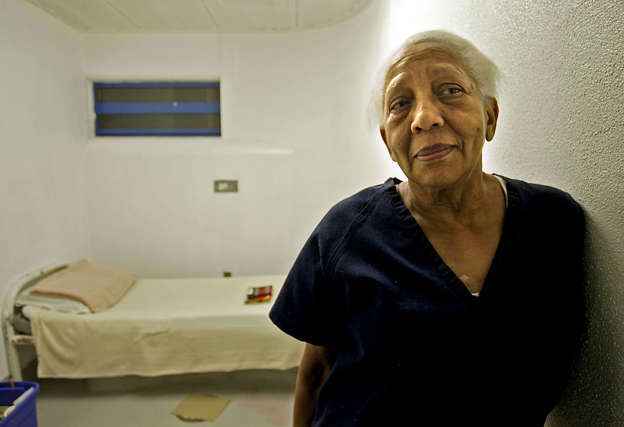 Maybe she's lost a step.
Famed senior jewel thief Doris Payne, 85, put a $690 pair of Christian Dior earrings into her pocket at an Atlanta Saks Fifth Avenue but couldn't
evade security on her way out, police told WSB-TV late Monday. Payne's worldwide exploits dating back to the 1950s formed the basis of a 2013 documentary about her life of crime.
Surveillance cameras caught her trying to add to her long list of thefts at Phipps Plaza shopping center in the Buckhead neighborhood, according to arresting documents cited by the news station. Officers from the Atlanta Police Department booked her on Friday, and she's charged with theft by shoplifting, according to Fulton County inmate records.
Payne, the star of "The Life and Crimes of Doris Payne," drew notoriety for lifting a 10 and ½-carat diamond in Monte Carlo years ago.
But she's most recently linked with the theft of a $33,000 diamond-studded ring in the Charlotte area in July. Payne is still wanted in Mecklenburg County, N.C., according to her inmate record.
She's in good spirits but struggling with her health, Payne's lawyer told the TV station.
The seasoned shoplifter put the Dior earrings in her pocket Friday and "politely walked out of the store," Atlanta police Sgt. Warren Pickard told WSB.
"I think these officers just thought it was a run of the mill shoplifting," Pickard said. "They took the woman into custody and, a short time thereafter, they got notice that another jurisdiction had a warrant for her and she was an international thief."
CULLED FROM MSN