Manchester City make a profit, but how does it compare to Arsenal, Manchester United and Chelsea?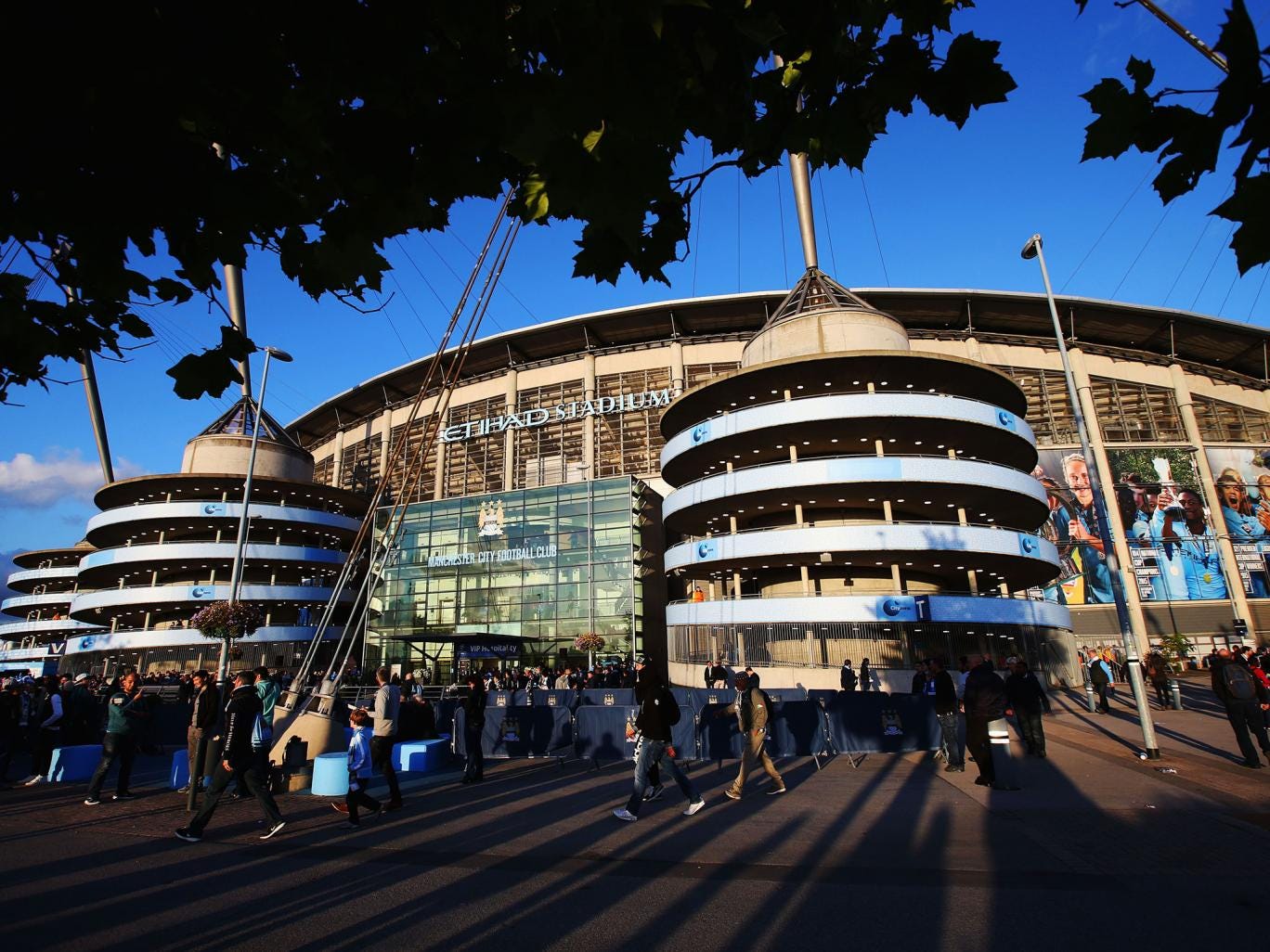 Manchester City today announced they had made a profit for the first time since Sheikh Mansour took the club over in 2008.
Despite what the chairman described as a "below par" season on the pitch, the club still recorded
£10.7m in profit.
Manchester City failed to win a trophy over the recorded period yet the club reported record revenues of £351.8m, up from £347m. But more significantly they have cut costs including reducing the wage bill for a second successive year. The wage bill is down to £193.5m compared to £205m a year before - Manchester United's is £203m and Arsenal's is £192.2m. The most recent figures for Chelsea's wage bill are £192.7m for the 2013-14 season.
City hailed the profit as an "historical step" but chairman Khaldoon Al Mubarak said the lack of silverware last season remained a cause for disappointment, a statement which may serve as something of a warning to manager Manuel Pellegrini.
But how do the figures stack up against Manchester City's fellow 'big four' sides?
| | | | | |
| --- | --- | --- | --- | --- |
| | Manchester City (2014/15) | Manchester United (2014/15) | Arsenal (2014/15) | Chelsea (2013/14) |
| Revenue | £351.8m | £395.2m | £329.3m | £319.8m |
| Profit | £10.7m | £3.1m | £20.0m | £18.4m |
| Wages | £193.5m | £203m | £192.2m | £192.7m |
| Wage/revenue ratio | 55 per cent | 51.4 per cent | 58.4 per cent | 60.3 per cent |
| Net debt | 0 | £255.2m | £5.7m | 0* |
*Chelsea's holding company, Fordstam Limited, has £984million debt (in June 2013) in the form of an interest-free loan from owner Roman Abramovich.
Manchester City chairman Khaldoon said: "The fact that we consider last season to be below par for Manchester City is a testament to how far we have come in the last seven years. This is a level of ambition that we should not shirk or shy away from.
"It is right to have high expectations for this great club and the talented group of players chosen to represent it.
"No team can expect to win every year, but competing to win in England's domestic competitions and improving our performance in the UEFA Champions League are entirely reasonable goals for Manchester City.
"The desire for silverware has always been a critical element of His Highness Sheikh Mansour bin Zayed's strategy for the reinvigoration of Manchester City FC both on and off the pitch.
CULLED FROM INDEPENDENT