Which James Bond is the best-dressed?
From Roger Moore's yellow all-in-one to George Lazenby's ruffle-fronted dinner shirt, and Sean Connery's slim suits, who had the clothes to die for?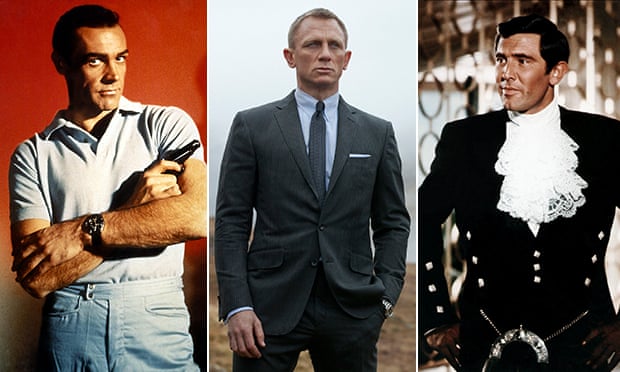 Timothy Dalton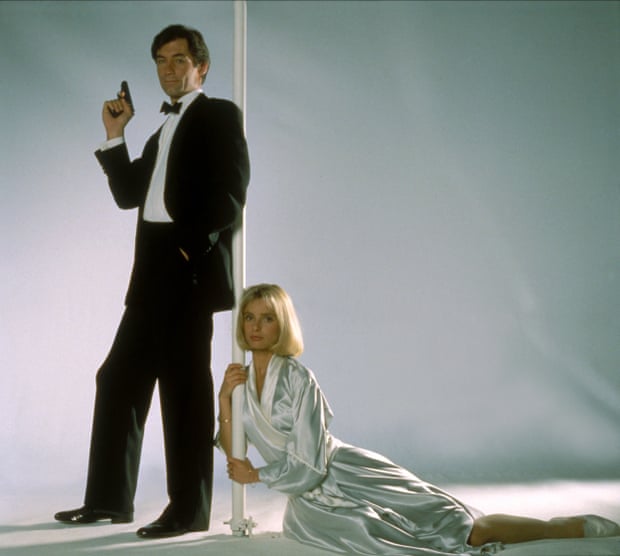 Look, you don't get to choose your Bond. Your Bond is the first one you watch in the cinema as a giddy hormonal teenager, rather than on the telly on Boxing Day. The Living Daylights came out in 1987. I was 14. Ergo, I got Dalton. I remember thinking how suave he looked in his flamboyantly baggy trousers, like a new recruit to Spandau Ballet. With hindsight, he looked shocking, actually: it was the 80s, and they were going for that unstructured, Armani thing with the suits, which ended up just looking too big for him. Casualwear has always been tricky for Bonds, and while Craig can rock a Harrington, Dalton in a leather blouson looks more cab driver than Her Majesty's Secret Service. But at least he looked good in a tux.
JCM
Daniel Craig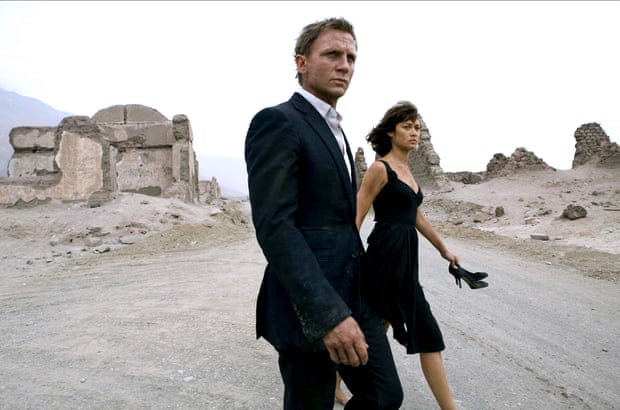 What Daniel Craig lacks in pretty-boyness – try un-reading Peter Bradshaw's review, which likens him to Shrek – he makes up for in pure henchness, which, when poured into an Armani suit, a pair of Orlebar Brown swimshorts or a Prada-inspired poloneck, is quite a sight. But really, Craig's physique isn't his Bond USP, rather it's the way he does normcore Bond. He likes a boring grey suit, naff old aviators and a tight black snoozefest of a tee. Why? Because the most effective spies tend to blend in and look a bit blah. Rest assured, though, his version of normcore is pretty expensive.
MF
Roger Moore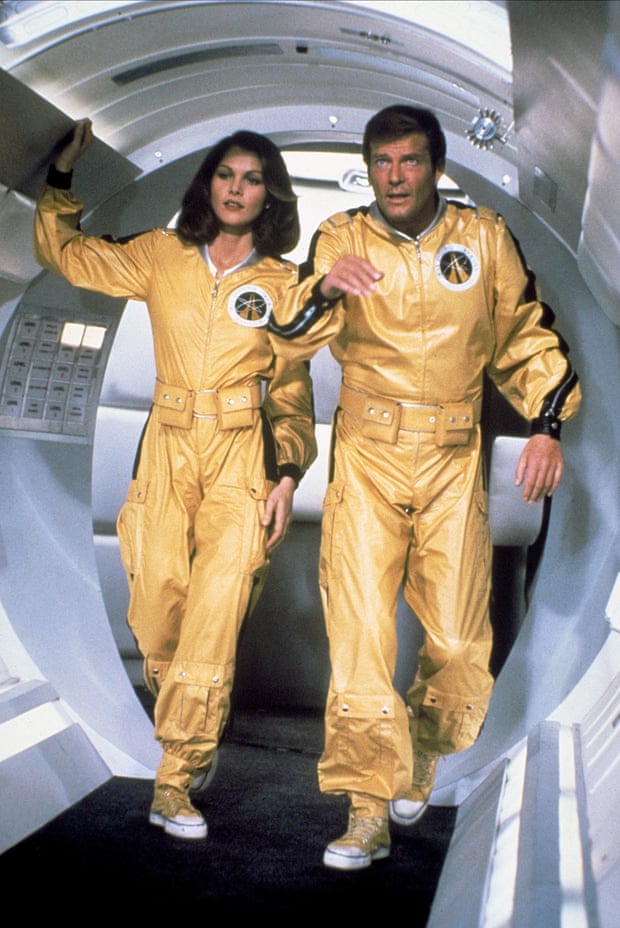 Thanks to the current catwalk love-in with the 70s and 80s, Roger Moore is the Bond who strikes the most fashionable note today. Moonraker is a case in point – what could be more 2015, as we whip ourselves into a Star Wars episode VII frenzy, than an intergalactic look? Moore's yellow astronaut suit (Rog is from the school of go big or go home, as his shirt collars attest) has next season, JW Anderson vibes. In general, he is not a man afraid of a banana-coloured all-in-one (hello, Craig Green SS16) – see also the Spy Who Loved Me, arguably the best skiwear exit of any Bond. In For Your Eyes Only, his ski look again turns heads: a black V-neck sweater with white stripe layered over a white rollneck, under a blue Puffa-style jacket with a B zip pull – so damn cool, with notes of vintage Prada and Raf Simons. But if you think it's all ski and no
après
with Roger, you'd be wrong: for this mission he wears a very Hermès taupe suede bomber accessorised with a Lotus. And of course, his services to the polo neck go without saying.
HS


Sean Connery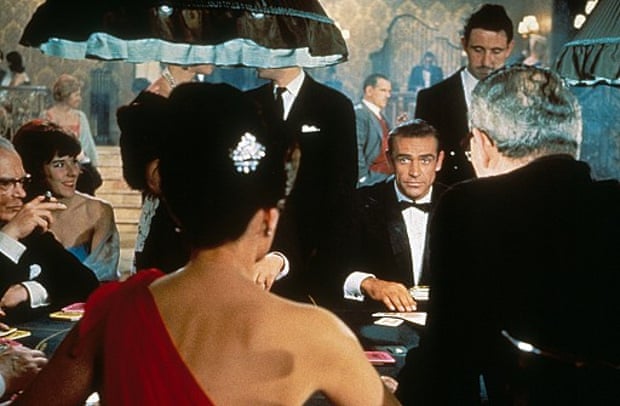 As a child of the 90s I should have graciously accepted Piers Brosnan as my Bond, but when I later discovered Sean Connery I was blown away by his suaveness. It's pretty simple, really: the hair is in a perennially slick side parting; for special occasions he wears a tux; otherwise, a slim suit. Occasionally he will chill out in a neat polo shirt, though – like an off-duty Apprentice contestant – dressed down isn't really his oeuvre. His most Bond-y look, though, is post-coital: a towel, or a white furry rug, and a whole lot of chest hair. Like so many snappy dressers – and, let's face it, so many Bond films – he sticks to a winning formula.
HM
Pierce Brosnan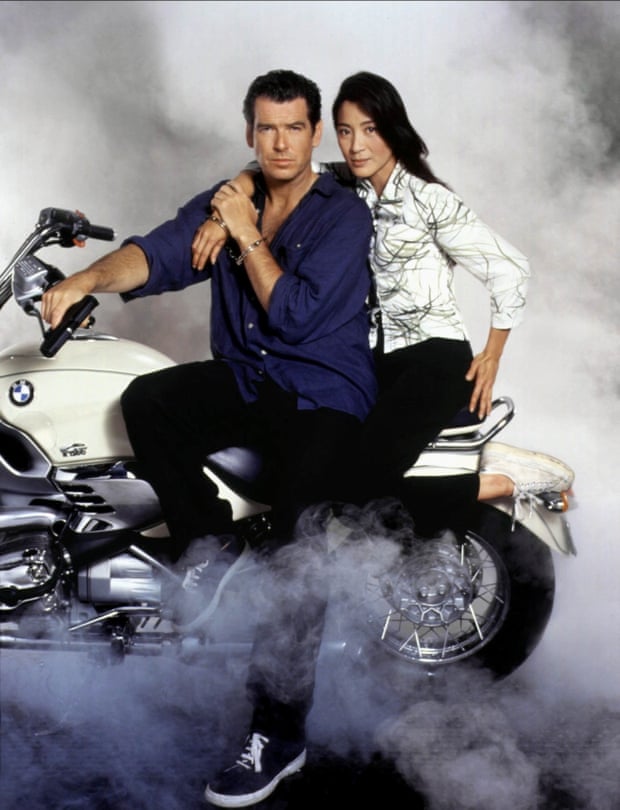 There can't be too much more of a 1995 combination of talent than Pierce Brosnan and Sean Bean – as seen in Golden Eye. Brosnan as Bond is a slightly rumpled proposition, in suits a little bit too big. He's best when in action adventure gear, like padded jackets and hiking boots, all the better to slide down zip wires, enjoy a motorcycle race and hang off the bottom of helicopters. He stuck with this formula through his three Bonds, with a camel overcoat in Tomorrow Never Dies a high point, and shirts unbuttoned to his stomach probably best consigned to history. Brosnan's arched eyebrow and slightly quizzical expression will remain his most significant contribution to the Bond look.
LC
George Lazenby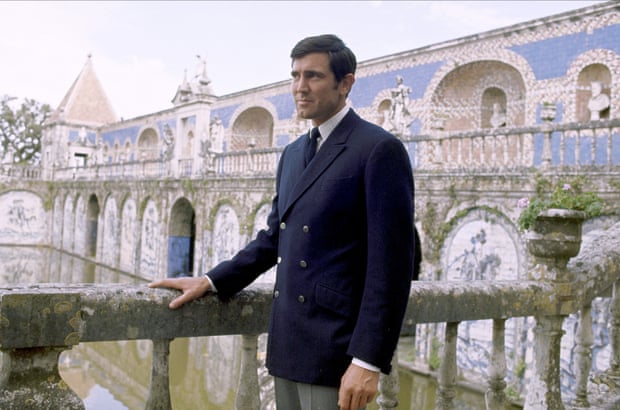 CULLED FROM THEGUARDIAN