Ben Smith's triumphant year: Got married, had baby, won World Cup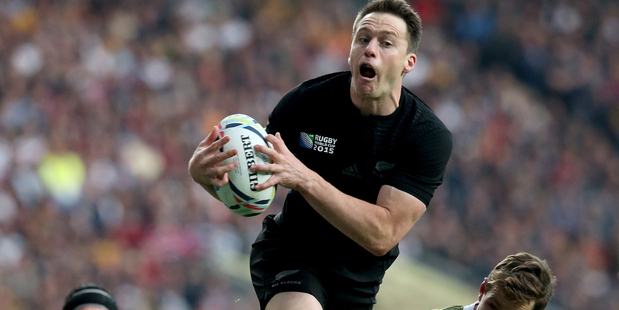 Got married, had a baby daughter, won a Super rugby title and won a World Cup.
It has been a big year for Ben Smith.
Now, though, it is time to relax, to put the feet up, enjoy the company of his family, and look back at what has been a fantastic year.
"I suppose I've sort of ticked it all off in one year,'' he
joked yesterday.
Smith, 29, completed his great year by being part of the All Black side which won the World Cup at Twickenham at the start of this month.
The fullback said it was great effort by the whole team and a case of mission accomplished.
"With all of those knockout games, you sort of know if you don't get the job done, then you're going home.
"Right from the start of the tournament it was a case of anyone can beat anyone.
So, you've got to turn up from day one. What had been done in the past didn't matter.
"I think at the start we were probably a bit apprehensive about the way we were playing. That first game against Argentina was a long time coming.''
Slowly, the All Blacks clicked into gear, with a massive win over France in the quarterfinal, followed by a nail-biting two-point victory over South Africa in the semifinal.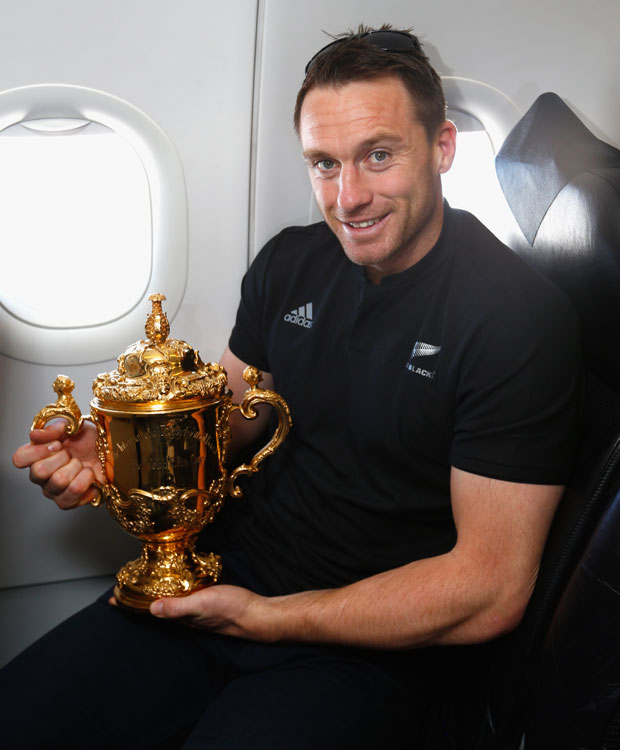 "The semifinal was really tight and could have gone either way, just with the Africans and the way they played. I was nervous but you've still got to be excited about the game.''
That took them to the final against Australia and where Smith played well but conceded a yellow card for lifting in the tackle.
It was the first yellow card he had received at any level of the game.
"It was just poor technique. I was just sitting there hoping they would not score too many points. A wee bit nervous, but we did it in the end. A few people thanked me for making the game interesting.''
As for what was greater as a rugby player - winning the Super Rugby title or the World Cup - Smith could not separate them.
"They're different really. With Super rugby, we had waited so long to win it and it we had never won it before. With the World Cup, there was all the pressure to win it again and that. But the guys really worked hard to win both.''
He could not be drawn on where to rank the four massive achievements this year.
The season is now over, the chapter is closed and Smith gets some downtime with wife Katie and daughter Annabelle, 8 months.
Wife and daughter journeyed to see the knockout games in the United Kingdom and Smith said that had made everything a bit easier for him to deal with at the climax of the tournament.
"It was a long time away - six to seven weeks before the family got there. It was awesome having them over there, just to get to spend some time with them. I had to change the nappies on my day off.''
CULLED FROM NZHERALD