Fox Glacier crash: Bring him back - Pilot's family
Grieving relatives fear Mitch Gameren's body may be inaccessible but they're still hoping.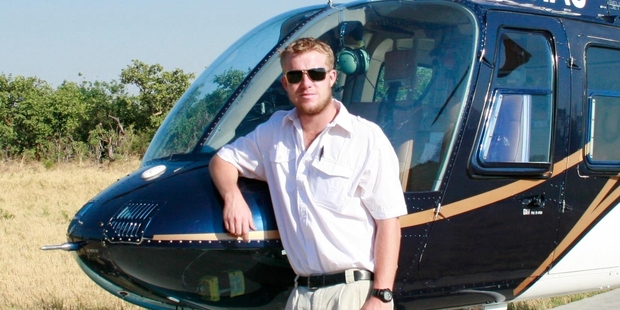 The family of the pilot killed in the Fox Glacier helicopter crash know they may never get his body back, but they hope authorities can bring him home.
Mitch Gameren, 28, died alongside six tourists when the Alpine Adventures helicopter he was flying on a scenic trip plunged into a deep crevasse in the glacier on Saturday.
Four of the tourists - Andrew Virco and his partner, Katharine Walker and
Nigel Edwin Charlton and his wife, Cynthia - were from England and two were from Australia: Sovannmony Leang and Josephine Gibson.
Police confirmed yesterday that the bodies of three of the victims had been recovered from the crash site.
The remains had been taken to a nearby temporary mortuary facility for formal identification, which may take several days.
Mr Gameren's stepfather, Kelly Bray, told the Herald he had no idea who had been recovered and who was still unaccounted for.
"All we know is they have asked us about who Mitch's dentist was," he said.
"We are conscious he may be in the crevasse, he may be deep down. But we are quite resolved in our minds that we are getting him back.
"It is hard not knowing ... We know he's not coming back alive but we still want him back."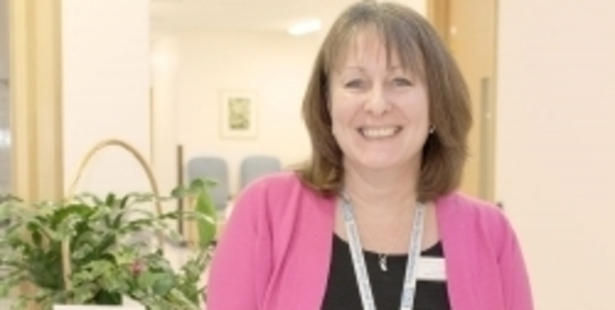 Mr Bray said family and friends had gathered in Queenstown, many from overseas, and were waiting for news. "We've got quite a big group here. We're okay."
A sombre mood has descended over the close-knit community in Fox Glacier township, which was noticeably quieter than usual yesterday. Outside the local tourism centre, a group of pilots sat around a wooden picnic table, reflecting on the loss of their friend and remembering a colleague who had been taken too soon.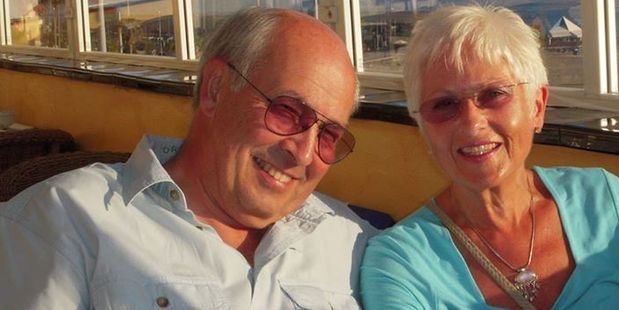 Locals who knew the pilots walked up and asked if they were all right. But none wanted to speak about their loss - for them, the tragedy is still too raw.
Other locals were worried about what the tragedy would mean for their businesses over the peak summer tourist season.
Shocked tourists - some of whom had been contemplating taking a scenic helicopter flight - spoke of the surreal situation, with some commenting that it could have been them.
Tourist flights in the area were all cancelled yesterday. Local operators are expected to reassess that this morning, with many pilots wanting to get back in the air as soon as possible.
However, a 5km no-fly zone around the crash site is likely to remain in place for at least the next three days, putting a stop to flights over the glacier.
Rob Jewell, chairman of Glacier Country Tourism, said many of the pilots in the close-knit industry knew each other and it was a difficult time for them.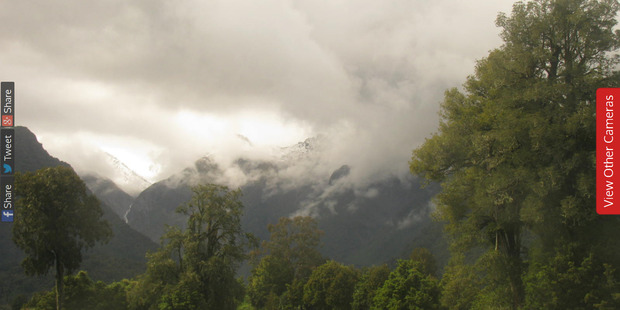 "The focus at the moment is on friends, the family of the loved ones who've unfortunately lost their lives in this tragedy."
Mr Jewell said it was too soon to talk about any longer-term questions concerning possible effects on tourism in the area.
"We're just dealing with the situation here on the ground, looking after people, providing them with as much support as we can."
Mr Jewell said everybody in the community was doing as much as possible to help out.
The local cafe was providing refreshments to people involved in the operation, he said.
Alpine Adventures spokesman Mike Nolan said the crash was "absolutely tragic".
"And our thoughts are just with the families at the moment, of the pilot and the passengers."
Prime Minister John Key said the crash was "obviously very tragic", and he had passed his condolences for the loss of the Australians' lives to Australian Prime Minister Malcolm Turnbull when he met him last night in Kuala Lumpur.
Asked about any effect on visitor numbers, Mr Key, also Minister of Tourism, said he did not think it would put people off coming here, or undertaking adventure tourism activities.
"Most people are aware there is a degree of risk when you get in a helicopter. But, having said that, there needs to be a full investigation.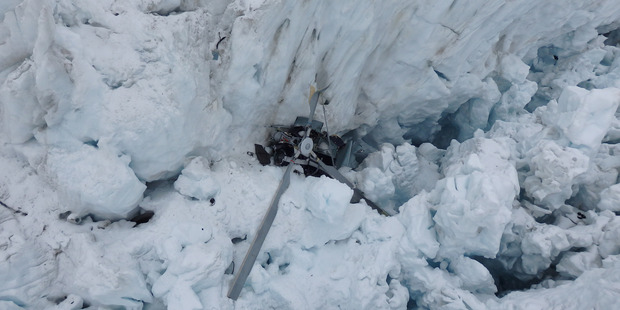 "We need to understand whether it was the weather that caused this issue."
Fox Glacier scenic flight victims named
Andrew Virco, 50, and his partner Katharine Walker, 51, from Cambridge in England Ms Walker was the head of radiotherapy at Addenbrooke's Hospital.
On the hospital website, Ms Walker said she had worked there for 23 years.
"I've worked my way through plenty of different roles in radiotherapy, from treatment planning and scanning, to radiotherapy itself and clinical tutoring.
"A big part of what I do here is to work nationally, raising its profile and demystifying it.
"I have a lot of administrative duties as well, including recruitment and procurement, which are all a part of the process and things that I enjoy, but what gives me the most satisfaction is the tangible result of all our hard work."
Ms Walker celebrated her 50th birthday in March.
Photographs on her Facebook page show her enjoying her birthday party with family and friends.
The couple are survived by adult children.
Nigel Edwin Charlton, 66, and his wife Cynthia Charlton, 70, from Romsey in Hampshire, England According to his Facebook page, Mr Charlton attended medical school from 1968 to 1973 and it is understood he studied dentistry and owned his own private practice for many years.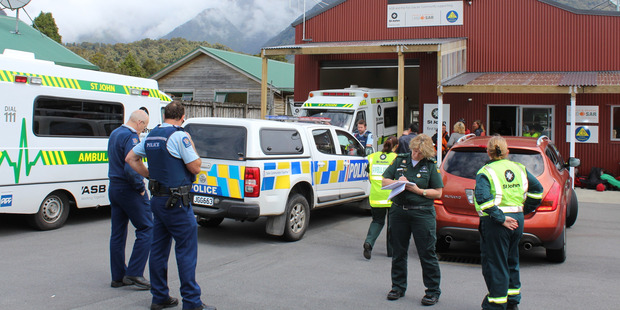 The couple are survived by adult children and it is understood they had a number of grandchildren.
Mitch Gameren, 28, the pilot, from Queenstown Tributes were flowing for Mr Gameren, including one from his sister Brooke.
"I love you heaps ... Fly high," she posted on Facebook.
Mr Gameren's stepfather, Kelly Bray, remembered him yesterday as an "all-round good guy ... He loved the outdoors. He enjoyed the West Coast because he liked the hunting and fishing side of it."
Kyle Paterson, of Queenstown, grew up with Mr Gameren and told the Otago Daily Times his mate was a genuine person.
"Honestly I don't say this lightly, he's one of the best people I have ever met. He was the sort of guy that would just pick you up off the side of the street and would always have time for everyone."
He could light up any situation, and always knew how to make his friends laugh.
Christina Olayan wrote: "He was my hero! And will be for a long time to come! Love you like a brother Mitch!"
Wrote Evan McWhirter: "Bro, I'm choked up. Love that guy. Love you too man."
Sovannmony Leang, 27, and Josephine Gibson, 29, from SydneyStephanie Llano, an Auckland-based friend of the Leang family, said "Sevonne" and Ms Gibson had been together a year and loved travelling. "He was a very kind guy, very ambitious - just a top bloke."
Mr Leang sold cars for a living, and had "many" brothers. "Sevonne was a really nice guy. We will really miss him."
CULLED FROM NZHERALD