Fraudster loses $4 million case brought by clients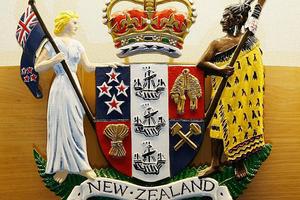 A jailed fraudster and his wife have lost a bid to go the Supreme
Court in a $4 million case brought against them by 20 of their
out-of-pocket clients.
The decision exhausts the couple's appeal rights and follows
Nelson investment adviser Tony Mount recently failing to
overturn his criminal convictions for fraud.
Tony Mount was sentenced last
December to six years nine months' jail after being found guilty of
76 fraud charges, including for theft by a person in a special
relationship and obtaining by deception.
Prior to his jailing, 20 of Mount's former clients took civil action
against him, his wife and their company, alleging
they acted dishonestly.
The couple operated a Nelson financial consultancy for more
than two decades and invested money on their clients' behalf.
In the action, the former clients alleged funds were missing and
that the values of some investments were overstated,
which meant the Mounts had claimed fees they were not
entitled to.
As well as this, they accused the Mounts of keeping the
proceeds of some investments for their
own personal benefit.
The investors filed for summary judgment against the
Mounts and their company, which was heard in the
High Court at Nelson in 2013.In his decision on the
matter, Associate Judge John Matthews found the
Mounts had breached their duties, including to
act honestly in their dealings with the clients
and not defalcate their money. He was also satisfied
that, as a consequence, the clients had suffered losses.
He entered judgment in the clients' favour for close
to $3 million, with interest, which brought the total
award to over $4 million.
The Mounts failed to challenge the decision at the
Court of Appeal, and only reduced the amount
awarded against them by close to $55,000.While
they then attempted to take the case to the
Supreme Court, the Mounts were denied leave
to appeal by Justices William Young, Terence
Arnold and Mark O'Regan on Friday.
"We see no issue of general importance in the
proposed appeal and no appearance of a
miscarriage of justice," the trio said.
The couple's $900,000 former home has
already been sold to satisfy the High Court
judgment and the proceeds shared among
the former clients.
The group's lawyer, Rick Farr, today would not
reveal how many cents in the dollar they had got back.
In a separate decision, the Court of Appeal
last month turned down Mount's attempts
to overturn his convictions.
Mount had argued he did not have a fair trial
because he represented himself and was not
given sufficient assistance. The three appellate
judges disagreed and said they were satisfied
the defence was adequately conducted without
the assistance of a lawyer.
They dismissed the appeal but reduced Mount's
sentence by nine months to six years' jail.