Julianne Moore underwent emergency surgery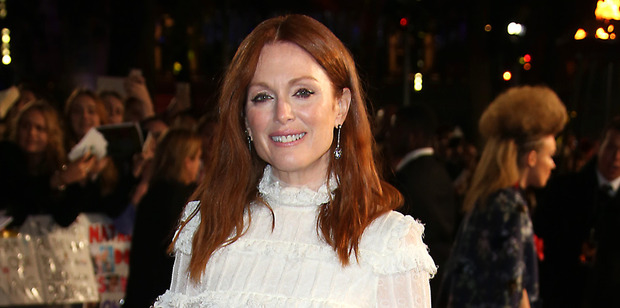 Oscar winner Julianne Moore has undergone an emergency appendectomy.
Moore has revealed she ended up in a hospital emergency room a few weeks ago after experiencing serious pains in her
lower abdomen.
"Oh my God, I was in so much unbearable pain, I thought I was going to die," she told
People
magazine.
The surgery to remove her appendix occurred just weeks after Moore suffered another health issue.
"It was crazy," she explains. "During the summer I do a lot of yoga, but I got a bursa (small fluid-filled sac) on my shoulder so I had to lay off the yoga. Then I got appendicitis so I was like, 'What the hell is happening?!"'
The 54-year-old's husband, filmmaker Bart Freundlich, decided to help his wife document the medical emergency by taking photos of the appendix after it had been removed - and now the actress can't stop showing everyone, "whether they ask or not".
"It's really gross!" she laughs.
CULLED FROM NZHERALD