Scott Watson speaks: 'I definitely didn't murder them'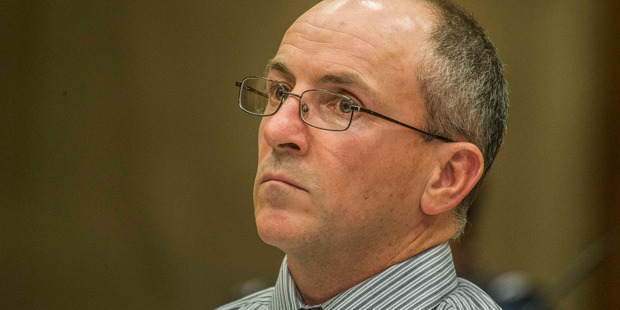 Scott Watson, the man convicted of murdering Ben Smart and Olivia Hope, has spoken for the first time about the infamous Marlborough Sounds disappearance, saying he was "an easy target" for police.
Watson, talking exclusively to North & South's Mike White from within Christchurch's Rolleston Prison, said he thinks he was arrested because he had a criminal record, was at Furneaux alone and
left alone.
"I told them that. Basically I was an easy target for them. I was the easiest person that they could pick," he said.
The story is in the December issue of North & South, which is on sale from tomorrow.
The disappearance of the young pair, whose last known sighting was on a yacht with a stranger in the early hours of New Year's Day in 1998, has gripped New Zealand ever since.
Their bodies have never been found.
The 17-page story, entitled "Scott Watson: The Interview", is said to cover Watson's account of the events of that New Year's Eve and the days that followed.
This includes Watson's "shock realisation" that he was the prime suspect, North & South says in a statement.
It takes readers back to his teenage crimes and drug use, the statement says, to his 'growing up years' - "...then I got over it and got on with life. You grow up, you get a job" - and also through Watson's experience of the trial and his years in jail.
Watson has always maintained his innocence and continues to do so throughout these interviews with White.
"I don't know where Ben and Olivia are," Watson tells the magazine.
"I've never met them, never seen them. They definitely never came on my boat and I definitely didn't murder them. And they've basically dumped me in jail for half my lifetime, it must be coming up, for something I haven't done. It's destroyed my family and my life."
Watson is currently serving a life sentence, with a minimum non-parole period of 17 years, for the murders and has kept his silence until now.
White, who was a reporter for The Marlborough Express at the time and has covered the case extensively since then, was invited by Watson to interview him in prison in 2014.
But the chief executive of Corrections refused to allow Watson to meet White.
At a hearing in May at the High Court at Christchurch, Watson's lawyer Kerry Cook said his client had gained hope from the high-profile cases of David Bain and Teina Pora, and he hoped the public would lend their support to his claims of a miscarriage of justice.
"He wishes to have his case brought forward and assessed on the backdrop of Bain, Pora and others.
"Mr Watson says he's the victim of a miscarriage of justice."
In 2007, Olivia's father Gerald Hope told the Herald he had growing doubts about whether Watson was guilty and would help fight to free the convicted killer if he was convinced of Watson's innocence.
"What we got was a conviction but we never got the truth. And that's the part that still really rips me up. Nothing ever was confirmed, it was all circumstantial, there was no hard evidence. And that's where my greatest doubts lie.
"I'm not saying [Scott Watson] is not guilty. What I'm saying is let's clear up the doubt."
A High Court hearing overturned Corrections' ban in June.
White was granted three interviews with Watson, over three days, at Rolleston Prison.
The North & South statement says White had never expressed a view on Watson's guilt or innocence.
"That's a mug's game," he said.
"You don't judge a person on how you perceive them. You judge them on what you know of the case and the evidence you can rely on. Into that, we can now add what Scott Watson has said. The only thing I can say is that nothing he told me in Rolleston Prison has eased my enormous disquiet about this case and the many, many flaws and holes in it.
"None of this is done to cause distress to the victims' families or to 'dredge up old cases' as is commonly suggested. It's done because our justice system isn't infallible and we must be as certain as we possibly can be that the right person is convicted for the right crime. That's why - 18 years after hearing on my car radio one January morning in 1998 that two local kids had gone missing and it wasn't normal behaviour for them - I ended up to talking to the man held responsible for their murders."
CULLED FROM NZHERALD