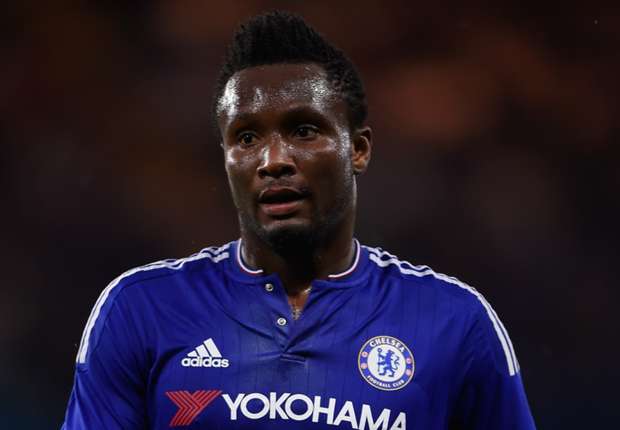 Chinese club Beijing Guoan interested in Mikel
The Chelsea midfielder is being pursued by the Chinese giant and could earn a last big pay day if both parties reach financial agreement, Goal has learned
Chinese Super League side Beijing Guoan have confirmed their interest in signing Chelsea's John Obi Mikel, Goal has learned.
It seems two other Chinese clubs are also competing for the services of the Nigeria midfielder.
A senior management staff of the club, who preferred to remain anonymous, said that Mikel is eager to leave Stamford Bridge after seeing his playing time limited this season but would only do so at the right price.
"The only problem we have now is his extra demand which the club could not approve at the moment," the official said.
The Beijing club is offering Mikel 104,166 euros a week, a sum that is close to his current earnings at Stamford Bridge, which would bring his annual salary to five million euros.
But the player, who seems to be angling for a big final pay day, is holding out for at least a million euros more.
The Chelsea midfielder insists that for him to leave the Premier League club before his contract expires in 2017, he needs a weekly wage of 125, 000 euros per week and a bonus of 20,000 euros per match.
Early this week, one of the brokers of the deal, player agent Jolly Okay Ogu was asked to give a final reply and also inform the midfielder of the club's decision that it would be difficult to increase his proposed salary by a million euros.
Beijing Guoan already have six foreign players in their employ. The midfielders Mikel will compete against are Croatian Darko Matic, Argentine Pablo Batalla, and Korean Dac-Sung Ha.
The other foreigners in the club are 25-year-old Brazilian striker Kleber, Dejan Damjanovic and Erton Fejzullahu of Sweden.
With 10 games to end of the Chinese season, the club is ranked fourth having amassed 56 points from 30 matches. Their home game is played at the 66, 191 capacity Workers' Stadium.
If both parties agree on financial details, the Chelsea midfielder is likely to move to China during the summer transfer window as Beijing Guoan are ready to buy off his contract with the Blues with a year left.
However, Mikel's manager John Shittu has told Goal that he does not know about the discussions with Beijing Guoan, or any other Chinese club side.
"I'm not aware," Shittu told Goal. "There will always be speculations about Mikel."
United Arab Emirates club Al Ahli tried to prise the midfielder away from Chelsea last summer but the move broke down after coach Jose Mourinho insisted he wanted Mikel as part of his squad
CULLED FROM GOAL