Makers of the show say the reality star's wellbeing is the main priority and that it is not yet known when recording will resume.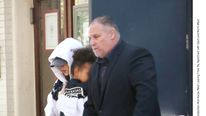 Production on TV reality show Keeping Up With The Kardashians has been suspended following the
robbery which saw star Kim Kardashian West held at gunpoint in Paris.
The E! Network, which broadcasts the show, confirmed filming had been halted and said no decision had been made on when it would resume.
A spokeswoman for the network said: "Kim's wellbeing is our core focus right now."
Flanked by several security guards, Kardashian West and her family left their Manhattan apartment on Thursday for the first time since she returned from France.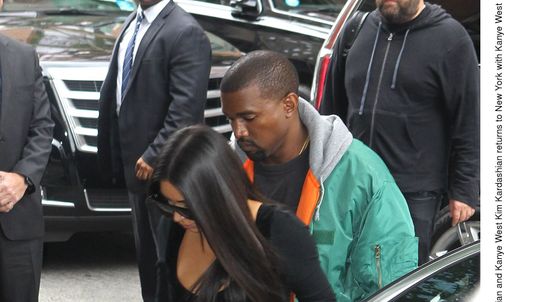 Photos showed the 35-year-old, her face covered by a hoodie, getting into a car with her two young children and rapper husband Kanye West, who cut short a gig in the US after hearing the news.
It was the first time she had been seen in public since returning to New York after
masked robbers held a gun to her head and stole some £8m worth of jewellery in Paris
in the early hours on Monday.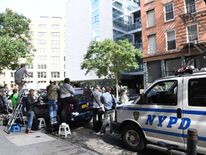 A police source said two of the suspects entered Kardashian West's apartment, holding a handgun to her temple before tying her up.
Wearing ski masks and clothes with police markings, they then locked her in the bathroom before escaping on bicycles.
Celebrity website TMZ and magazine Us Weekly reported that the badly shaken reality star would be taking about a month off work.
TMZ, quoting an unidentified source close to Kardashian West, said she would be cutting down on her use of social media and displays of her wealthy lifestyle when she does return.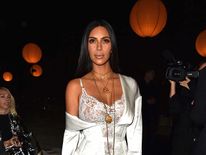 The Kardashian family was not filming for the show at the time of the robbery, the E! spokeswoman said.
Kardashian West's personal bodyguard, Pascal Duvier, who was protecting her sisters at a nightclub at the time of the robbery, was among a handful of security staff keeping media at bay on Thursday.
The celebrity family, whose lives are chronicled through their TV show and social media, were thought to be heading to their California home.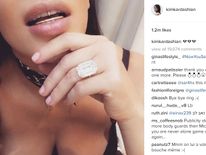 Kardashian West has come in for some criticism that she made herself vulnerable by posting photos of her £3.2m engagement ring and other jewellery in the days before the attack.
"You cannot display your wealth and then be surprised that some people want to share it with you," fashion designer Karl Lagerfeld told reporters in Paris this week.
No arrests have been made in connection with the robbery.
CULLED FROM SKY NEWS